Sustainability isn't just a buzzword for us; it's our commitment to action. We believe in taking real, tangible steps towards a more sustainable fashion industry, rather than making empty promises. Our approach is all about delivering what we can, one step at a time.
Have you ever found yourself uncomfortable in those trendy yet scratchy trousers?
Well, our journey begins with a focus on quality. We've carefully selected top-notch fabrics to ensure your comfort while also protecting the environment. We're proud to say that we only collaborate with suppliers who are part of the ZDHC Roadmap Zero, a program dedicated to chemical safety. Additionally, the fabrics we choose must meet the Oeko-Tex Standard 100 and other similar certifications.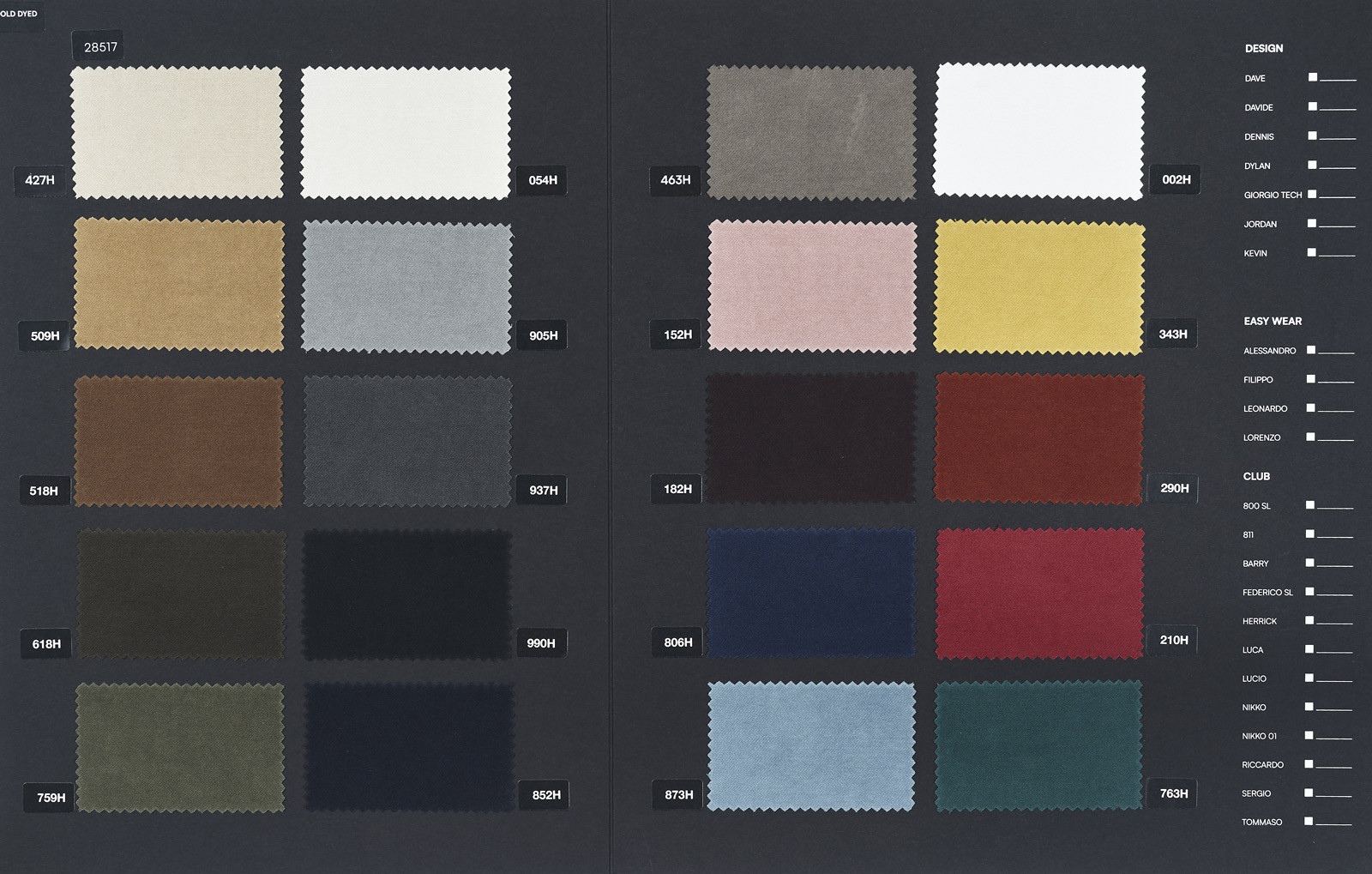 But what exactly is the Roadmap Zero Programme by ZDHC?
This initiative is leading the fashion industry towards the elimination of harmful chemicals from the global supply chain. It's paving the way for more sustainable manufacturing, protecting not only workers and consumers but also our precious planet's ecosystems.

On the other side, the Oeko Standard label is a certification assuring you that our fabrics are free from harmful substances, making them completely safe for human health. To earn this label, our fabrics undergo rigorous testing for regulated and non-regulated substances that could potentially be harmful to your well-being.

Our first step toward a cleaner, greener world began with our AW23 Purity collection, which features historic pants like our Lorenzo, inspired by Air Force uniforms, to our modern and iconic model Davide, all made from ZDHC-certified fabrics. But rest assured, this is just the beginning of our journey toward creating new, vibrant, eco-friendly cities.

As we embark on our second step, we can't wait to share our progress with you in our next article. So, stay tuned and join us on this exciting path towards a more sustainable and stylish future. Together, we have the power to make a profound difference!